One of Pantone's colors for Spring 2015, Lucite Green evokes a mid modern mood that feels fresh again. It also reminds me of the sea, and the sea always makes me happy,
It looks great with gray in this geometric pillow cover from Nirwa on Etsy.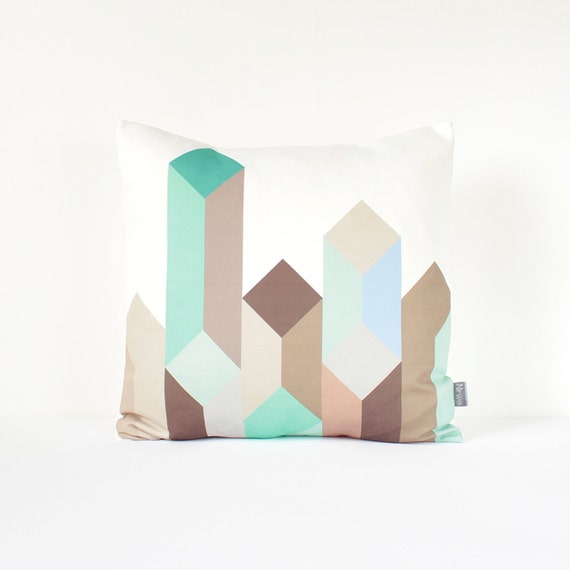 I like the fresh, clean feel of these triangles from Benton Park Prints.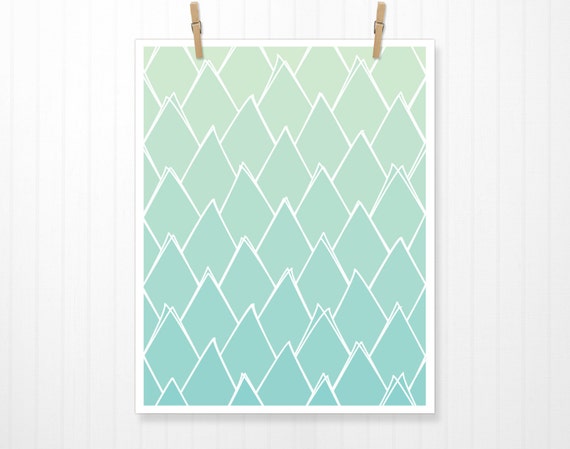 CanisPicta has lots of fun, colorful items, like this pillow cover.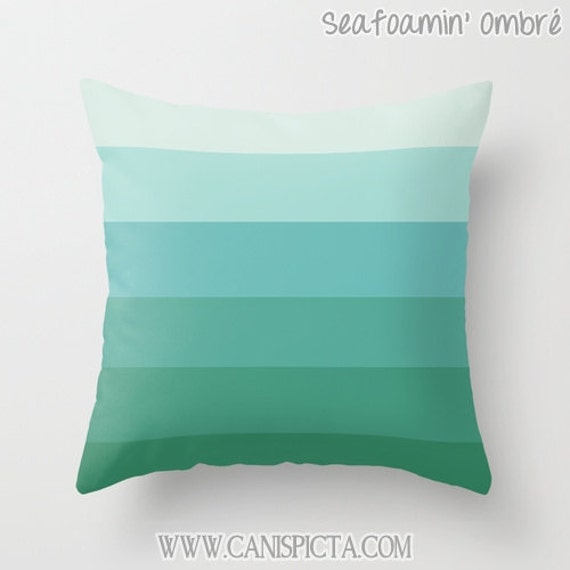 I love it with navy blue, like in this cute bedding collection from Nordstrom.
I wouldn't feel complete without a including a bird. Here's a gorgeous owl piece from artist Michelle Morin.
This is a new fridge from Big Chill. Maybe in my dream farmhouse one day…
…along with this KitchenAid mixer.
And now I want to be here. Summer Shine by Amy Hamilton.
Have a happy day, everybody!