May flowers always line your path and sunshine light your day. May songbirds serenade you every step along the way. May a rainbow run beside you in a sky that's always blue. And may happiness fill your heart each day your whole life through.
---
Not a bird, but a birdcage! I love birdcages, but I never want to see a bird in one.  I have a couple of pretty ones that I used in my wedding, and some succulents just a propagating away.  I'm totally doing this project from from Rainy Side Gardeners.
Teapot Birdhouse from Robin's Nesting Place. How sweet is this?! Projects like this get me rethinking how I look at thrift store or yard sale items that may be broken or missing a piece.  I like that color, also.  Lucite Green for Spring!
How about this graphic print from Sanna Annukka? Go over to her site to see lots more Finnish inspired works!  Found at Animalarium.
And some clover, just for St. Patrick's Day.  This is Vermont (from birds and blooms of the 50 states) from Dutch Door.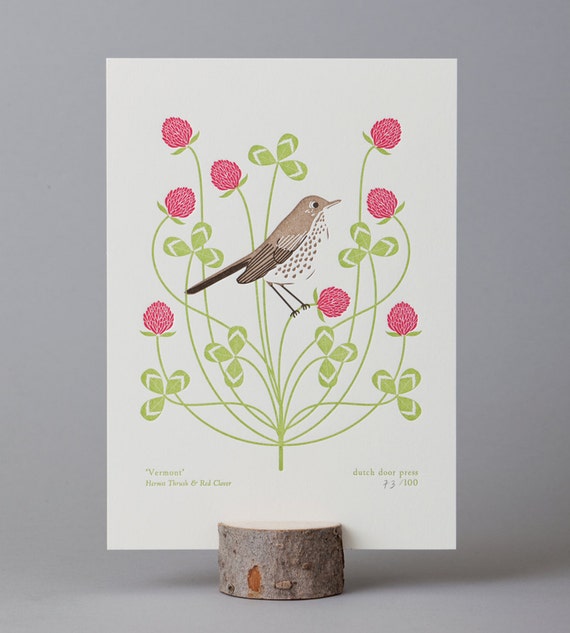 Now off to enjoy a pint of Guinness. Cheers!