Well, hi there stranger. It's been a while since I've posted. Trying to balance this whole family-baby-work-fun-life thing.
But it's spring, and things are alive outside! Trees blooming. Storms raging. Bugs buzzing. Thought I'd post a few interesting bug-inspired pieces for you to admire!
---
You've probably seen her work before, but Kari Herer takes gorgeous photographs of botanicals. Here, she combines insect illustration with flowers in such a beautiful way. Find her work on etsy, here.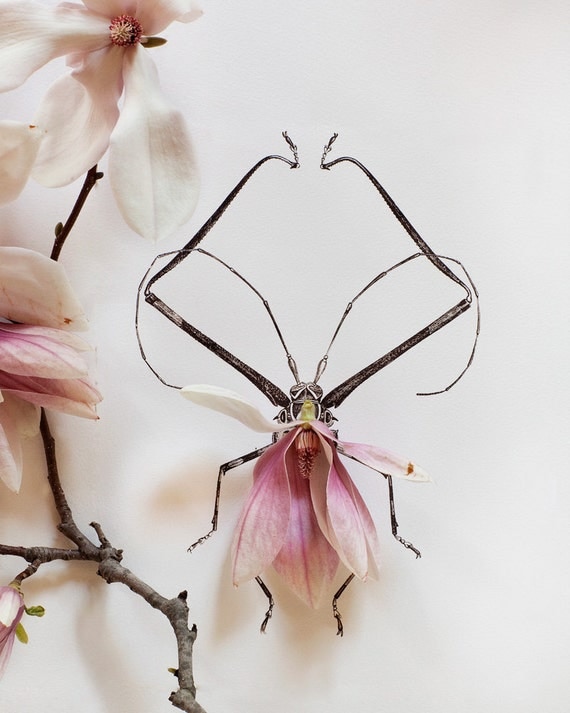 ---
Edouard Martinet turns found objects into incredible mechanical insects. "Wasp" below uses objects such as bike headlights, typewriter bells, and boot steel tips.
---
Ingrid Dijkers is an artist and art journal maker. Very creative and fun work. Her website has some video tutorials, and she also leads workshops around the country.
---
Drooling over Laura Zindel's nature-inspired designs. Illustrations of the natural world translated onto ceramics, textiles, and jewelry. Just lovely.